Savage, MD Quality Wood Floor Maintenance, Installations, & Restorations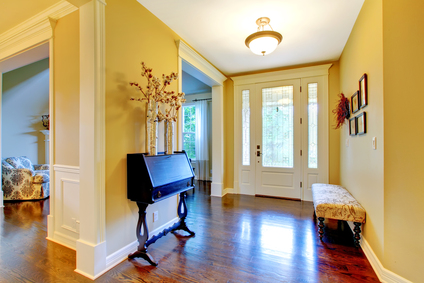 When you need quality Savage wood floor services from a professional company or flooring contractor, you can count on the specialists at BR Flooring. We know you love your hardwood floors and understand how to bring your wood floor back to life. Our expert wood floor technicians can help you with all your flooring needs including wood floor maintenance. If you own residential or commercial property in the Savage area, we're ready to help you bring your old wood floors back to it's original beauty.
There are times when your wood floor cannot be maintained or restored any longer and needs to be replaced. We can replace your hardwood floors if that's what's needed. As local area professional flooring contractors, we're a reputable floor maintenance, installation and restoration company you can trust.
Savage Wood Floor Installation
If you're looking for a new wood floor, call us at BR Flooring where you'll find the best quality flooring at affordable prices. Wood floors are beautiful and loved by many, both homeowners and commercial property owners. Let us show you some great wood floor options and handle your installation for you here in Savage. If you haven't seen the latest in wide plank bamboo floors, you'll love how phenomenal this product is! All natural, eco-friendly bamboo now comes in a variety of plank widths and bamboo species that offer you options that range from light to dark hardwood floors.
Wood Floor Maintenance in Savage
Maintaining your wood floor takes some work, especially when you have a lot of floor space or square footage to cover. Let our professional wood floor maintenance technicians take care of your wood floors and you'll never have to lift a finger to sport a beautiful, glowing wood floor in your home or business!
Savage Wood Floor Restoration
At BR Flooring, we can restore your original wood floor to it's original shine and look. We can go with a different stain of your choice or match the existing stain. Whether you own a commercial or residential property in Savage, we'll restore your floor no matter the type of wood you have installed. During your wood floor refinishing, our experts will take great care to restore, sand, and refinish your gorgeous, beloved hardwood floors!

Reviews & Testimonials on BR Flooring in Savage, MD
There are currently no reviews or testimonials for Savage, MD. Check back soon!

Our Services
Our graphic designers have prepared this unique layout - based on any previous marketing materials you may have provided and the style of site you indicated. This written content will be replaced once you approve the look and feel of your design.