In Search of a Flooring Contractor in Columbia?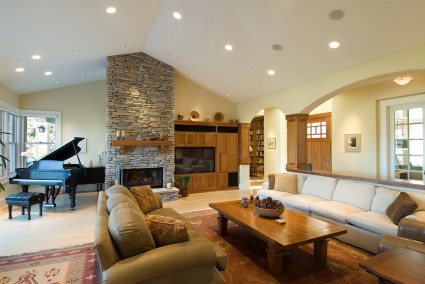 Columbia is a wonderful place with lots of middle-class homes. Inside of many homes you won't find annoying carpeting. More than likely you'll find hardwood flooring. Sometimes the hardwoods will be in need of servicing that only can provide you with. Our flooring contractors can do anything from sanding to refinishing.
The sanding of the hardwoods is a specialized service that should be done through professionals. Sanding can spread dust throughout the home and make a bigger mess that you need. Cleaning it up can take hours and days to do.
There's a solution to your dust problems. Dustless refinishing will restore your flooring but won't leave any dust behind. Dust has been known to cause allergies, health problems and other issues. We can stop that from occurring.
After sanding the floors, we then start on the staining. Staining comes before sealing in the refinishing process. We can match the original stain on your hardwoods or provide you with something that is completely new.
Columbia Wood Floor Installation
A wood floor installation could be in your future if you're tired of all the maintenance that goes into your carpeting. With new wood floors, you don't have to vacuum them every week nor do you have to have them professionally cleaned.
Wood floors provide:
Offer a cleaner environment
Less maintenance
Allergy-free home
Our flooring contractors can do the installation for you at a price that fits your budget. If you're remodeling the home or adding on, we can make the proper accommodations to your floors. We install some of the bigger names in flooring.
Don't keep putting off having new hardwoods installed in your home. You'll be able to see all they can provide in beauty as well as function. Make your appointment today!

Reviews & Testimonials on BR Flooring in Columbia, MD
"Their work and attention to detail are outstanding. I would highly recommend them to anyone. We replaced over 260 sq. ft. of carpet w/ hardwood flooring and two flights of stairs with matching hardwood. Their pricing was honest and competitive w/ other offers received."
"One of the most professional and timely jobs I have ever experienced with a contractor. Both Wesley and Marcos are very responsive and attentive to the details both in the job and the customer's needs. We had a new wood floor installed on our second level, molding, that was mismatched by a previous contractor, replaced and our first level wood floors refurbished all at a very reasonable price. Quality of work is excellent and they take extra care in moving furniture and keeping the work site clean. I already the company to others at my work and will continue to do so for anyone looking to get wood floor work done. Thanks guys!"

Our Services
Our graphic designers have prepared this unique layout - based on any previous marketing materials you may have provided and the style of site you indicated. This written content will be replaced once you approve the look and feel of your design.