In Search of a Flooring Contractor in Baltimore?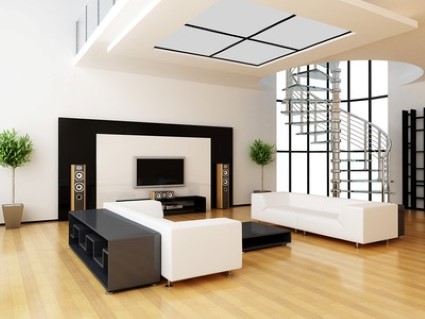 The problem with wood floors is that over time they tend to split and crack. If you're a homeowner who thinks they are stuck with split or cracked floors, think again. BR Flooring can restore your floors back to their natural appearance. Our flooring contractors are well trained and skilled in both restoration and installations.
One thing that a lot of people don't think about is wood floor maintenance. Years of foot traffic and wear & tear can damage your floors to the point they need refinished or replaced. We can remove that dull look and restore it with a vibrant glow that many floors lack.
One way to keep a floor clean is through prevention. The first step is to have your floors sealed. Sealing in the floors will prevent any damages from occurring. There are a lot of surface finishes that can do the trick:
Baltimore Wood Floor Installation
When you need someone to do wood floor installation in your home, consider BR Flooring for the job. We have a combined experience of over 25 years and can install your new floors professionally and without flaws.
Hardwood flooring can be a great choice for decorating the floors. It gives an enhanced look to the home and also helps to increase its value. But you need a good flooring contractor; somebody that you can depend on.
We have the experience and tools to make your next flooring project complete. Call today and schedule an appointment. We will install your flooring anywhere in the home, so if you're doing a kitchen or home overhaul; call us in for the installation.

Reviews & Testimonials on BR Flooring in Baltimore, MD
"Our experience with Marcus from BR Hardwood floors was wonderful. They did an amazing job on our floors and I highly recommend them to others (in fact I have already given out their business card to friends!!) They take much pride in their work and it truly shows in the end!!"

Our Services
Our graphic designers have prepared this unique layout - based on any previous marketing materials you may have provided and the style of site you indicated. This written content will be replaced once you approve the look and feel of your design.