Dustless Refinishing for Flooring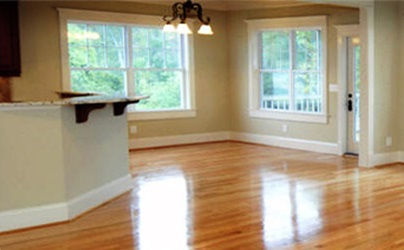 Using specialized machinery, we are able to refinish your flooring without creating and airborne dust. This helps eliminate the cleanup process and keeps the air healthier inside of homes. When seeking a dustless refinish service, make it BR Flooring that you call on. We offer this alternative to traditional hardwood floor refinishing because we want to help make your floors beautiful once again and your home free of dust and particles which can make one fall ill.
Dust Containment System
Using a dust containment system, our crew can make your flooring look like it did when first installed. Over time, you lose the beauty of new flooring because of foot traffic and normal wear and ter. But when we start the refinishing process, they'll look like they once had.
Sealing in Dust
Sanding machines remove the top layer of wood off of the hardwoods. The dust generated is then captured and contained within so that it cannot escape into the air. The dust is sealed in a portable drum and removed from the house completely.
Contaminating the Finish
The small dust particles can in fact damage the finish of the hardwoods if not removed during the refinishing process in Baltimore. Traditional methods now produce dust that is not contained. This can easily settle into the polyurethane and flaw the flooring.
Allergens
Allergy sufferers should take advantage of this dustless service. It helps for a cleaner home that's free of dust and other airborne particles that sanding machines produce. Anyone suffering through respiratory illness can benefit from this service as well as:
Infants
Seniors
Small children
Pets
Benefits
Reduces time completion
Affects overall cost of job due to no cleanup
No time consuming hang up of tarps or plastic
Protects the health of the family
Eliminates dust spreading
Removes all airborne particles
Health
Your family's health should be the most important thing to you. A family member that suffers from allergies can take up a lot of your time and money but when there's a service that eliminates all of that; there's no more worries about being on prescribed medication and breathing treatments.
Saving Money & Time
It's always good to save money when having a contractor service done in the home. When you have your flooring refinished; you're eliminating the middle man as there is no clean up. That's one less person that will affect labor costs.
Call BR Flooring for a dustless refinishing service for your flooring. You won't have to clean up after we leave. We use only the best machinery and quality products to ensure that your home is not affected by the refinishing service.

What Our Clients Are Saying
Excellent work and attention to detail. Good communicator. Goes above and beyond. Will not hesitate hiring him again for other projects.
The floors looks better than then did when new. The contractor was professional and did a wonderful job, showed up on time and performed the work as agreed. The crew was very hard working. I would highly recommend them.

Our Services
Our graphic designers have prepared this unique layout - based on any previous marketing materials you may have provided and the style of site you indicated. This written content will be replaced once you approve the look and feel of your design.