Ceramic Flooring Services in Baltimore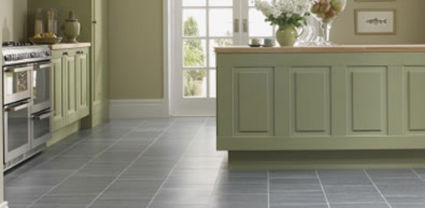 Ceramic flooring is one of the most used types of flooring in the market today. It can be used in almost any room of the home. Its properties are what make it so popular. There are lots of options whenever it comes to this flooring type. If you need an installation, restoration, maintenance or anything else; you can count on BR Flooring to deliver it to you. For over 25 years we have been laying different types of flooring in homes all over the surrounding area.
One reason why so many people seek this type of flooring tile is due to the lack of maintenance that it requires. Some flooring types such as marble always need to be maintained or they start to deteriorate and look hideous.
Choices
This is the type of flooring that comes in a variety of choices. You can take your pick from different colors, designs, patterns and what-not. The sky is the limit when looking for the perfect tile. Call BR Flooring for tile assistance in Baltimore.
Scratch Resistant
These tiles are scratch-resistant. Then potency of the product normally depends on the PEI. Two is the PEI factor that will ensure that you're getting the best tiles for the money. It will avoid damaging and look great too.
Installations
Before any installation work gets done; we inspect the sub-floors for any problems that we may come across. Bathroom installations, for example, need to have a sub-floor of plywood which helps reduce moisture problems.
Benefits
Easy to clean
Little maintenance required
Add class to a room
Functional
Decorative
Surpass extreme temperatures
Types
There are three main types of tiles that will fit best in the home. Each one has its own certain qualities that make it highly sought after. The three main ones are:
Stoneware
Earthenware
Porcelain
Stoneware
It is a non-porous tile that has a very smooth surface. It is difficult to scratch and is one of the most often used tiles in homes. It's affordable and highly desirable.
Earthenware
It is porous and opaque. It is still used in all types of applications as flooring is the most commonly used method. This is a very delicate tile type that needs to have a little TLC time and time again.
Porcelain
Porcelain is a ceramic tile that has it all. It is durable, and non-porous. It is much harder than the other two types. Call BR Flooring for your flooring application today.

What Our Clients Are Saying
Excellent work and attention to detail. Good communicator. Goes above and beyond. Will not hesitate hiring him again for other projects.
The floors looks better than then did when new. The contractor was professional and did a wonderful job, showed up on time and performed the work as agreed. The crew was very hard working. I would highly recommend them.

Our Services
Our graphic designers have prepared this unique layout - based on any previous marketing materials you may have provided and the style of site you indicated. This written content will be replaced once you approve the look and feel of your design.