Looking for a Trustworthy Flooring Contractor in Fulton?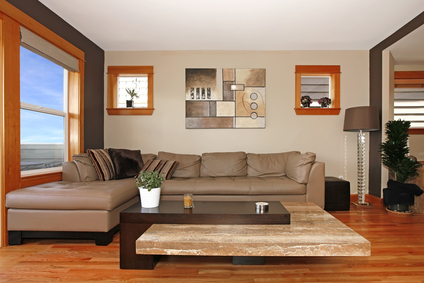 How much thought have you given to your Fulton hardwood floors? Are they looking dull and could use some sprucing up? If you've been setting up a way to have them refinished or restores; you can always look into BR Flooring to do them for you. We'll take care of your flooring needs so that you don't have to.
Taking to the time to research hardwood flooring allows you to make better decisions when it comes to refinishing, restoration or installations. Sure you can replace what you have with a store bought hardwood panel that looks cheap and wear thin fast.
Having professional refinishing done; you won't even notice the difference from a new floor to the newly refinished one. We can take out any imperfections that are on them and seal them so they last even longer than before.
A good hardwood floor will last you for two to three decades. It all depends on how much maintenance goes into them. Having them professionally cleaned and maintained will make a difference and also become more valuable as they are an investment. We provide the following services:
Installations
Maintenance
Sanding
Staining
Fulton Wood Floor Installation
One thing that you may not know about new flooring is how much value it adds to the home. Your flooring is valuable because it is the main attraction in the home, especially if it's a wood floor or one with a custom border. Have our guys provide you with a wood floor installation.
Having professional installations prevents any errors or flaws in the flooring. Many installers make small errors as the hardwoods eventually need to be replaced earlier than their expected length of duration. By calling BR Flooring; you're preventing that from happening.
Calling the flooring contractors at BR Flooringwill have your floors installed just the way you need them to be. We can make you see the advantages that hardwoods have over carpeting so call today and find out.

Reviews & Testimonials on BR Flooring in Fulton, MD
"Our wood floor that has been covered for over 40 years and had many stains and marks looks like a brand new floor. We never imagined that it could look this nice!"

Our Services
Our graphic designers have prepared this unique layout - based on any previous marketing materials you may have provided and the style of site you indicated. This written content will be replaced once you approve the look and feel of your design.