Baltimore Wood Floor Refinishing Specialists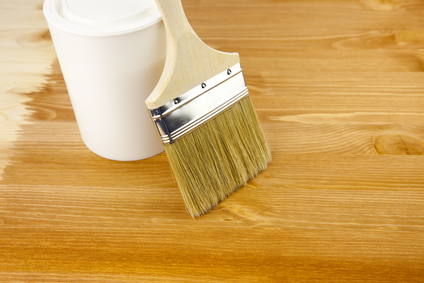 BR Flooring understand that wood flooring is an investment in the home. After years and years of heavy foot traffic, your hardwoods deserve to have a wood floor refinishing done onto them. Whether you are trying o bring out the finish in your hardwood floors or of top off that new look, you can always rely on BR Flooring. If you think that refinishing is in your floor's future; please arm yourself with information ahead of time so that you know what you're getting into.
Types of Hardwoods
Hardwood floors have come a long way. You now have options when it comes to picking out new hardwoods flooring but if you still have the same hardwoods that were originally installed in the home; all they may require is refinishing on the following types:
Solids
Engineered
Floating
Wide
Glued-Down
Reasons for Refinishing
Owning a hardwood floor is the most practical types of flooring there are. But with most things; over a period of time, the protective finish starts to wear off. This happens a lot in high traffic areas. That's a perfect time for refinishing to happen. Here are some other reasons in Baltimore:
Water soaking in through the flooring
Floors will accept stains better
Bring out the inner-beauty of the flooring
Hiring the Right Contractor
Before you have anything like refinishing done; plan on meeting with three different contractors. Make sure that at least one of them is BR Flooring. Taking the time to contact references and interviewing will get you the right person for the job. And not to mention work done at an affordable rate.
What to know About Refinishing
If you plan on staying through the process to your hardwood flooring; you can expect several things to be true about refinishing and they are:
The contractor will sand old finish off the floors
Stain is applied in two coats
Three or more layers of polyurethane are applied
24 hrs is needed for flooring to dry
Choosing Contractor
Getting the right contractor for the job will ensure that the job is done right. We have a combined experience of 25 years to offer our customers and any flooring service that you need can be done with only one phone call.
Contact our professional flooring experts today at 443-904-1020 and see how your floors can look like new again through wood floor refinishing. There's no reason to live with wood flooring that looks old and has no absolute value to it.

What Our Clients Are Saying
Excellent work and attention to detail. Good communicator. Goes above and beyond. Will not hesitate hiring him again for other projects.
The floors looks better than then did when new. The contractor was professional and did a wonderful job, showed up on time and performed the work as agreed. The crew was very hard working. I would highly recommend them.

Our Services
Our graphic designers have prepared this unique layout - based on any previous marketing materials you may have provided and the style of site you indicated. This written content will be replaced once you approve the look and feel of your design.