Inquiring About a Flooring Contractor in Dayton?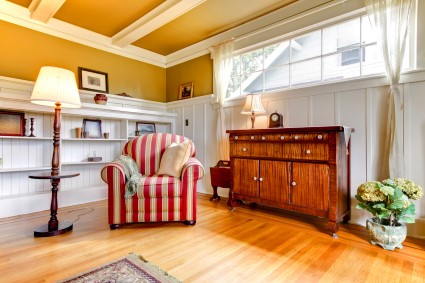 Dayton hardwood flooring services can be found at BR Flooring. For several decades, we have been covering the area's floors with brand name flooring and more. You too can be a part of our flooring services. When you want the best installations, refinishing, restorations or more; you can always depend on us to deliver it to you.
Custom borders add flair to your hardwood flooring. They come in customized designs that will add depth and enhance the looks. Your hardwood flooring doesn't need to be to be boring. Let us help make it valuable and more worthy.
At BR Flooring, we add a layer onto your existing flooring to create a bordered look. Our designs range from contemporary to exotic. We're the experts that can take your hardwood flooring to the whole new level of excitement.
Borders can define specific areas of the flooring or convert a floor to look upscale and special. These custom borders are handcrafted and installed by our professionals. We'll work hard to make your flooring look different.
Dayton Wood Floor Installation
Once you have decided to have hardwood flooring installed into your home; you need to start thinking about whether you're going to do the work on your own or have someone come do it for you. Although you can save money with DIY installation; you stand more a chance of errors. Here are some reasons to hire a professional:
Work gets done affordably
Flooring is installed perfectly
Decreases chance of flaws
Now that you know why you should hire professional flooring contractors, you need to call BR Flooring. We deliver quality wood floor installations that will make you think why you haven't gotten them until now.
There are so many installers out in the Baltimore area who claim they are the best at what they do but when it comes down to it; we can show you we're the best installers there are.

Reviews & Testimonials on BR Flooring in Dayton, MD
There are currently no reviews or testimonials for Dayton, MD. Check back soon!

Our Services
Our graphic designers have prepared this unique layout - based on any previous marketing materials you may have provided and the style of site you indicated. This written content will be replaced once you approve the look and feel of your design.