Do You Need a Flooring Contractor in Clarksville?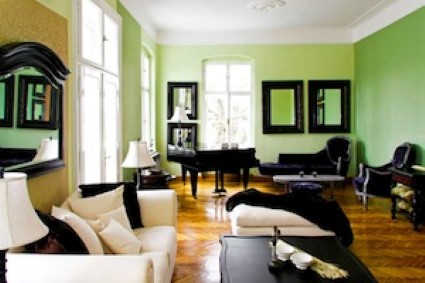 Prevention is the key to keeping your hardwood floors preserved. When you have BR Flooring service them you're getting faulty flooring services by our superior flooring contractors that will add more life to your floors. Call today and schedule an appointment with a specialist.
Refinishing a hardwood floor is not for the amateur home improvement guy. It takes a skilled professional to make your floors come back to life. After years of wear and tear have affected your flooring, call in the experts.
A dust free floor can be yours. We use specialized machinery to ensure that your floors are dust-free. This will eliminate clean up which can reduce the labor cost associated with the refinishing service. It will also stop allergens from getting into the air.
Airborne particles can affect one's health. If breathed in for a large amount of time, the dust particles can get into the respiratory system and cause complications to the lungs and other areas. We can save you from health problems such as:
Allergies
Itchy eyes
Nasal congestion
Clarksville Wood Floor Installation
Finding a company to do wood floor installations is not an easy task because there are many who offer the same thing. But there is only one that has decade's worth of experience and supervises all jobs they are on and that's BR Flooring.
Our flooring contractors are our employees. We will get the job done on time and within your budget as we place some of the finest pieces of wood floor planks anywhere in the home that include the general living area, kitchen and bath.
BR Flooring installs name brand wood flooring. Call to see what's best for your home as we install Armstrong, Bruce and many other popular favorites. There's only one choice for a flooring specialist. Call for your free estimate today.

Reviews & Testimonials on BR Flooring in Clarksville, MD
"Very happy with my floors. Marcos was very attentive to all my questions and concerns. Great experience working with him and his team!"
"Marcos was helpful beginning with the estimate for my wood floor and stairs installation. He advised me on cost effective options to complete my project and worked within my budget. The price he quoted me was fair, and even beat the other prices I had quoted that did not include everything I wanted. He was always prompt when scheduled to work, or would call if there were any scheduling conflicts. His employees were courteous and the finished the job in a reasonable time, The floors look really nice. The few issues I had were addressed timely. Only minor complaint was they could have done a better job with the clean up."

Our Services
Our graphic designers have prepared this unique layout - based on any previous marketing materials you may have provided and the style of site you indicated. This written content will be replaced once you approve the look and feel of your design.