Professional Wood Floor Installations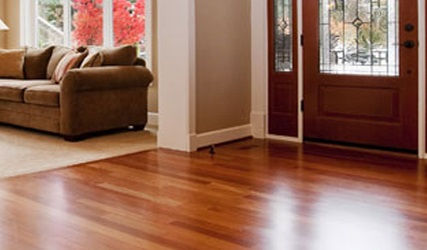 Seeking professional help for a wood floor installation certainly helps for a better outcome. Hardwood flooring can be a great alternative to carpeting. It's durable and comes in a variety of styles and colors. But, professional assistance is required for it. BR Flooring can provide you with a professional installation that will make your new floors valuable. We've earned our reputation through the willingness to work closely with one another and each customer in order to capture the look and feel of their dream floors.
Professional Installation
We are able to install any domestic or exotic hardwood type. This even includes site-finished, pre-finished, and engineered hardwood flooring too. Nailed-down, glued-down or floating laminate flooring is included as well in our installations.
Skilled Craftsmen
Our hardwood installation team is extremely talented and also well-qualified to do any type of installation project. Custom home builders and interior designers know us well when it comes to complicated patterns, ornamental borders, and attention to detail that we make on every job we do.
Exceeding Homeowner Expectations
As much as we'd like to work with custom hardwood installation projects in Baltimore, a majority of our installation projects are homeowners. We exceed many of their expectations through quality work. Removing the old worn out carpeting and bending in the new hardwoods is what we do on a daily basis.
Brand Name Installations
Quality hardwood flooring doesn't just stop with the installation, it goes beyond that as its important o select the very best flooring supplier. Getting a good flooring supplier will ensure the quality of the wood. We work closely with a variety of manufacturers and distributors:
Armstrong
Appalachian
Bruce
HAWA
Hardwoods vs. Carpeting
Many homeowners often end up making the switch from carpeting to hardwood flooring. That's because there are so many positive sides to owning hardwoods. There's less maintenance and more beauty in all wood floors.
Reasons for Professional Installations
One of the biggest benefits to owning a home is that you get to customize it any way you'd like. There are a variety of various additions that you can add to the home as a majority adds hardwood flooring professionals because they can:
Add to the value of the home
Get the job done right
Protect your investment
When you need professional wood floor installations, you can call BR Flooring. We will make sure that you get the brand, color and style that you want at a price you can afford. Trust your gut and go with our installation service today and save big!

What Our Clients Are Saying
Excellent work and attention to detail. Good communicator. Goes above and beyond. Will not hesitate hiring him again for other projects.
The floors looks better than then did when new. The contractor was professional and did a wonderful job, showed up on time and performed the work as agreed. The crew was very hard working. I would highly recommend them.

Our Services
Our graphic designers have prepared this unique layout - based on any previous marketing materials you may have provided and the style of site you indicated. This written content will be replaced once you approve the look and feel of your design.