Marriottsville, MD Quality Wood Floor Maintenance, Installations, & Restorations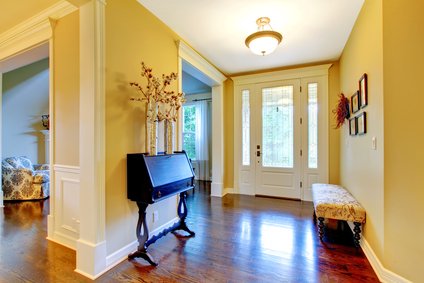 If you're looking for a local, Marriottsville wood floor contractor or professional company to restore your beloved wood floors, call on the wood floor specialists at BR Flooring. Our expert wood floor technicians handle all your wood floor needs including wood floor maintenance services. Whether you own commercial property with wood floors or you own a residential home with wood floors, we're ready to assist you in bringing your old wood floor back to life.
We also install quality wood floors for the Marriottsville and other local areas. There's a time when your wood floor has seen it's last restoration and needs to be replaced. Our experts can advise you on what to expect from your beautiful wood floors, and about how long before they would need replacement. Until then, your wood floor can be restored and maintained.
Marriottsville Wood Floor Installation
We can install your favorite choice of wood floor, giving you the quality craftsmanship you're looking for. As professional wood floor experts, BR Flooring offers you the most in quality materials and experienced installations, so no matter the type of wood flooring you choose we can install it for you.
Have you seen the latest options in bamboo or cork? You wouldn't normally think of these products for flooring for your residential home, but many homeowners are discovering what the commercial property owners have known for some time -bamboo flooring is phenomenal! It's a wonderful eco-friendly green option that's durable and naturally resistant to moisture, insects, impacts, and more!
Wood Floor Maintenance in Marriottsville
Keeping your wood floor in great shape can be a challenge in today's busy world. Let us do the work for you and you'll never have to lift a finger to keep gorgeous, hardwood floors. Whether you're a homeowner or a commercial property owner, we can work out a plan with you to take good care of your floors so they can last you as long as possible.
Marriottsville Wood Floor Restoration
When it comes to quality wood floor refinishing, you want the experts at BR Flooring. We provide you with quality workmanship when maintaining, sanding, staining, and refinishing your wood floors. No matter the type of wooden floor you have, we know and understand the materials and can restore your wood floor in most cases.

Reviews & Testimonials on BR Flooring in Marriottsville, MD
There are currently no reviews or testimonials for Marriottsville, MD. Check back soon!

Our Services
Our graphic designers have prepared this unique layout - based on any previous marketing materials you may have provided and the style of site you indicated. This written content will be replaced once you approve the look and feel of your design.