Lisbon, MD Wood Floor Installation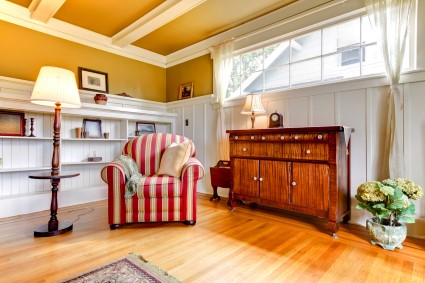 Do you live in Lisbon, Baltimore and own a home that you're wanting to improve this year? If so, one of the best improvements you can make is in upgrading your flooring.
Since our floors see the most damage because of high traffic, they can take a beating over the years. Whether you'd like to restore your floor or have it replaced with something better, our flooring experts can give you the floor you desire.
Our family owned business at BR Flooring can install any flooring you like, plus we can help keep it maintained and in excellent shape. You'll always have someone to call on that you can trust when you need your floor maintained or restored.
Wood Floor Installation in Lisbon
Wood floors will always stay in style. They've been around for a long time and what's great about them is that they go with just about any type of architectural design or design theme you may have. From sophisticated and modern to country or winter lodge style, your choices are unlimited. Wood floors are classic and lovely, so we encourage you to take a look at all the types of wood you can get.
Cork and bamboo are becoming favorites to choose, and they make wonderful flooring options. Give us a call and we'll sit down with you to see what your new floor can be!
Custom Borders in Lisbon
A custom border for your Lisbon flooring installation will add an artistic element to your flooring, which will enhance your home's design. Customizing with flooring creates drama and elegance in your home where you need it. If you have an area you'd like to set off, there's nothing like a custom border design to do it.
When you have a custom border installed with your flooring, you can have it made of any material you like. You can create a border out of one material embedded into another, which will create a unique and stunning pattern.
Or you can create embedded designs made of the same materials, just with different stains or colors. This type of customization is only limited to your imagination and there have been many beautiful designs created for homes using this technique.
Wood Floor Maintenance in Lisbon
If you have a wood floor or we are installing one for you, you're going to need to ensure it is well maintained. While wood floors are very durable, they need to stay clean and sealed properly so damage is not done to the surface.
When damage does occur, it needs to be taken care of and the area resealed. At BR Flooring, we can take care of all your wood floor maintenance needs, from cleaning to polishing to replacements as needed, and sealing.

Reviews & Testimonials on BR Flooring in Lisbon, MD
There are currently no reviews or testimonials for Lisbon, MD. Check back soon!

Our Services
Our graphic designers have prepared this unique layout - based on any previous marketing materials you may have provided and the style of site you indicated. This written content will be replaced once you approve the look and feel of your design.