Laurel, Md Wood Floor Installation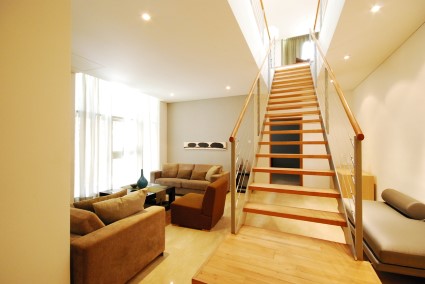 If you have a Laurel home and are wanting to make some home improvements this year, one of the best options for you is in replacement of your flooring. Take your home up a notch by incorporating a beautiful new floor.
At BR Flooring, our flooring experts can install any flooring you desire and we can help you keep it in great shape. We also restore flooring, so you'll always have someone to call on when you need restoration or refinishing.
If you already have a floor you'd like to keep, having it serviced with refinishing and maintenance as needed will restore it to it's beautiful condition. Whether you have hardwood, laminate, or natural stone, your floor can look gorgeous again with our professional care!
Wood Floor Installation in Laurel
Wood floors in Laurel may be the most popular choice in flooring, but it still always seems to look unique in homes. That's because it goes so well with so many different designs and styles. It brings your home the right look your seeking when you want something that will suit you throughout the years as you change your home's design.
Your choices aren't limited by anything other than your imagination. Color options, wood types, stain colors, and plank widths are only a few options you'll be deciding upon. Whether you want something old style with wide planks or you want something clean and sleek like a hard maple, we'll install your floor professionally.
Marble Floor Services in Laurel
Marble flooring will always stay a beautiful option for homes. Marble gives your space a clean and polished look and comes in so many colors and patterns that each is unique. Incorporate this flooring option into your home's design and you'll cherish it for years to come. We can also help you take great care of your marble, whether you have it installed too or already have marble in your home. Restoration and maintenance are available to keep it looking like new.
Custom Borders in Laurel
Your wood or natural stone flooring can have an artful custom border applied when we install your flooring. We can create something for you that will take your ordinary floor to extraordinary with a custom border.
Custom borders aren't only for lining the outside edges of a room. You can have any type of patter inlaid into your flooring including things like finial designs, sunbursts, star patterns, or any other uniquely created design you desire. This is a fun and glamorous way to sophisticate your flooring!
Wood Floor Maintenance in Laurel
Do you have a wood floor in your Laurel home that you need to have maintained? From cleaning, sealing, polishing, to sanding, we can provide your wood floor with all the care it needs. We can also regularly maintain your floor for you so you'll not have to bother with doing it yourself. Keep your wood floor in pristine condition with our maintenance service at BR Flooring!

Reviews & Testimonials on BR Flooring in Laurel, MD
There are currently no reviews or testimonials for Laurel, MD. Check back soon!

Our Services
Our graphic designers have prepared this unique layout - based on any previous marketing materials you may have provided and the style of site you indicated. This written content will be replaced once you approve the look and feel of your design.