Jessup, MD Wood Floor Installation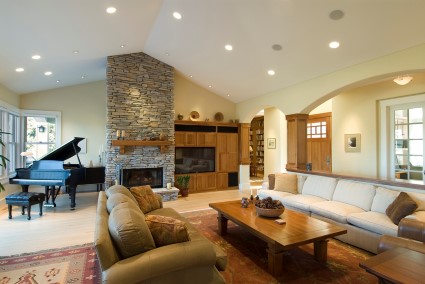 This is a great year to take your Jessup, MD home and raise it up a notch in value. And there's no better way to make your home more valuable than to install a beautiful new floor. Flooring gets the most wear and tear inside your home, so replacing it will give your indoor space a much needed face lift.
Let us install a beautiful new floor for you and you'll be glad you went ahead and improved your home. You'll enjoy your new floor for years to come.
We can also help you with restoration and maintenance for your flooring, whether we install it or you've had it for some time. At BR Flooring, our experts know all about your floor and what needs to be done to care for it no matter what materials it's made of.
Wood Floor Installation in Jessup
Wood floors are a popular option for home flooring, and they come in many wood choices as well as stain choices. You'll also have options in plank width. No matter if you want something modern and sleek looking or if you love the old style country look of wide planks, we have the right wood floor for your home. Installation is done by our team of flooring experts who have the experience to professional install your floor.
Marble Floor Services in Jessup
Marble flooring is durable and simply gorgeous. Marble gives your home an uplift in value because this natural material has been loved by millions for centuries and is a classic that will never go out of style. Options in patterns and colors are available to suit any decorating or architectural design in your home.
Custom Borders in Jessup
Custom borders take an ordinary floor and turn it into a piece of art. You can create any design or pattern with custom borders and they can be placed anywhere, not just along borders. For instance, you can have a sunburst pattern in the foyer to set off that fabulous winding staircase.
Imagine what that would look like as you come through the front door! Custom borders made of hardwood inset into a natural stone flooring of your choice also looks incredible. From simple to ornate, your custom border will take your floor up a notch in sophistication!
Wood Floor Maintenance in Jessup
Maintenance for your Jessup wood floor needs to be done by professionals. From cleaning to maintenance to resealing and polishing, your wood floor needs the care we can give it here at BR Flooring. Let us do the hard work to take care of your gorgeous wood floor and you'll never have to worry about it staying in great condition!

Reviews & Testimonials on BR Flooring in Jessup, MD
There are currently no reviews or testimonials for Jessup, MD. Check back soon!

Our Services
Our graphic designers have prepared this unique layout - based on any previous marketing materials you may have provided and the style of site you indicated. This written content will be replaced once you approve the look and feel of your design.