Highland, MD Wood Floor Installation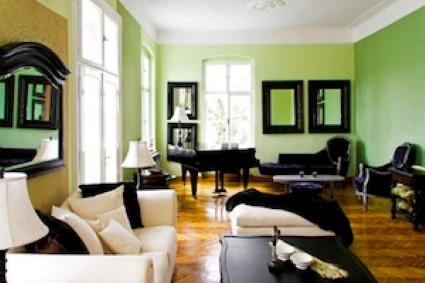 Have you been considering a flooring replacement for a home improvement project this year? If so, you may be deciding between any number of Highland flooring types and styles. Your choices for flooring can run between anything in hardwoods to natural stone or even laminates that resemble these natural materials.
Hardwoods come in many styles and plank widths. Stain options are also wide open. Natural stone also offers a huge variety of patterns and colors for you to choose from.
At BR Flooring, our flooring experts can help you with a flooring option you're going to love and be proud of. We can also offer you other services for your flooring such as restoration and maintenance.
Wood Floor Installation in Highland
There's no better time than now to get your choice in wood floors installed. If you've been wanting a beautiful wood floor, we can install it for you. You'll have brand name flooring options with a wide variety of wood types and styles to choose from. Staining is also an area where there are plenty of options.
Marble Floor Services in Highland
When you choose marble for your flooring, you'll have a floor that looks like no other. Installation should be done by professionals with plenty of experience. This flooring option is durable and elegant, and will add a touch of class to your home. You'll have plenty of options in marble types and colors to choose from.
Marble is easy to care for, but it also needs maintenance in order to stay in good condition. We can help you maintain your marble floor. From cleaning to restoration and maintenance, we'll ensure your marble is well taken care of and stays protected from scratching, stains, and wear and tear.
Custom Borders in Highland
Adding on a custom border to the design for your floor is a great way to create something completely unique for your home. Custom borders can be created for any type of flooring including natural stone floors or wood.
These borders can be placed anywhere and the design is wide open, including patterns you create yourself. For instance, you may have in mind a sunburst pattern for the entryway to your home. We can help you take your ordinary floor and turn it into a masterpiece!
Wood Floor Maintenance in Highland
All floors need care, and your wood floor is no different. Floors see a lot of traffic every day, and the floor needs to be one of the toughest surfaces in your home. Having it properly sealed at all times protects it from damage.
Your wood floor needs regular care by professionals who know how to take care of it right. Give us a call and leave all your Highland wood floor maintenance up to us -we'll take great care of it for you so all you ever have to do is enjoy your beautiful floor.

Reviews & Testimonials on BR Flooring in Highland, MD
There are currently no reviews or testimonials for Highland, MD. Check back soon!

Our Services
Our graphic designers have prepared this unique layout - based on any previous marketing materials you may have provided and the style of site you indicated. This written content will be replaced once you approve the look and feel of your design.