Hanover, MD Wood Floor Installation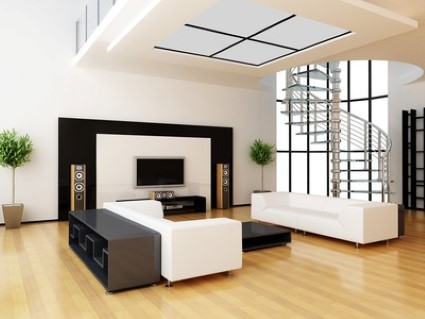 If you have a home in Hanover, MD, you may be interested in improving your home this year with flooring replacement. The flooring in your home gets a lot of wear and tear, whether you have carpeting or a hard floor.
Our family owned Hanover flooring installation and service company can install and service your hard floors and keep them maintained as well. From your favorites in hardwoods to natural stone options to laminates, we have the flooring option you're looking for at BR Flooring.
Wood Floor Installation in Hanover
If you're ready to have a great looking new wood floor, we're ready to install it for you. Your choices for flooring are wide open, from hardwoods to pine to bamboo or cork, or even laminates that mimic hardwoods.
You'll have all the brand name manufacturers at your fingertips, and the most excellent installers in the Hanover area. Our team of installation techs are experienced and trained on all the latest wood floor installation techniques and can help you on your way to enjoying a beautiful new wood floor you're going to love.
Marble Floor Services in Hanover
If you're looking for services for marble floors, you may be interested in an installation or maintain. This durable flooring option is elegant and beautiful and so unique. It comes in a wide range of marbled colors with all types of patterns to choose from.
This simple to clean and low maintenance flooring option is a great choice for your home when you want something that looks fabulous and is easy to care for. We also restore marble floors and fix problems like stains, wet marks, and surface wear and tear.
Custom Borders in Hanover
Whether you're interested in having a Hanover wood floor, natural stone, marble, or any other type of flooring, a custom border can be designed and installed for you. This option in customization creates a unique design for your floor.
The only limitation for your custom border design is imagination, but we have a lot of ideas for you to choose from if you don't have something in mind already.
Wood Floor Maintenance in Hanover
Your wood floor needs regular maintenance, and we'll be happy to serve you in this area. We'll take care of your wood floor, ensuring it's clean, polished, sealed, and always ready for the best of your V.I.P. guests.

Reviews & Testimonials on BR Flooring in Hanover, MD
"They did a great job for us, but I dinged them on customer service just a bit as they did not put up protection before starting the demo and my wife was losing her mind cleaning up after them in our pantry and bathroom. They were the most expensive of three quotes I got, but theirs showed me that they understood the full scope of the work. Great group to work with and highly recommended."

Our Services
Our graphic designers have prepared this unique layout - based on any previous marketing materials you may have provided and the style of site you indicated. This written content will be replaced once you approve the look and feel of your design.