Wood Floor Refinishing FAQs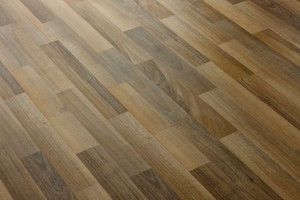 If you have some questions about wood floor refinishing in Baltimore, BR Flooring has some answers. Our team has refinished countless hardwood floors in the area. We would love to offer you the following information to help you learn more about your beautiful wood floors.
First, let us offer you a bit of advice. With any type of wood, beauty comes with age. Even though your wood floor may be completely restored, it will never look brand new unless it's replaced.
The good news is, this is exactly why your wood floor looks so beautiful. All those timeless dings and scratches look completely different after refinishing. Surface scratches are generally removed, but the last thing you want is to fill in every imperfection. Otherwise, the elegant, comforting, timeless feel of the floor would be lost.
Here are some common questions customers ask about wood floor refinishing.
What Is Done During The Wood Floor Refinishing Process?
First, there are different types of wood floors. Some just need the sealant removed and reapplied, such as on engineered wood flooring. Some cannot be refinished. And solid wood floors may need to be restored first.
The process of refinishing a wood floor depends on the condition of the wood floor, what type of flooring material it is, and how damaged it is. Generally speaking, the process involves:
Sanding (carefully to keep the grain patterns)
Refinishing
Restaining (if necessary)
Sealing
How Long Before It Has To Be Refinished Again?
If you are wondering how long it will be before your wood floor needs refinishing again, it depends. The quality of the wood floor matters. How well it has been treated also matters. And, how you feel about how it looks as it ages matters.
How Many Times Can A Wood Floor Be Refinished?
Quality wood floors can last 50 years or longer if properly maintained. In general, wood floors can be refinished 6 or so times before they need to be completely replaced. Some wood floors have lasted over 100 years.
Some engineered wood floor has a thin wood layer on top that can only be recoated with sealant. Some engineered wood floors have a thicker layer that can be refinished 1-5 times.
How Do I Know If My Wood Floor Can Be Refinished?
You'll be glad to know that only about 5% of solid wood floors have to be replaced. That means most often a wood floor can be refinished. It's going to depend on what type of wood floor it is, however.
It's best to get professional advice from our Baltimore flooring contractor because the condition of every floor is unique, even when made of the same material.

What Our Clients Are Saying
Excellent work and attention to detail. Good communicator. Goes above and beyond. Will not hesitate hiring him again for other projects.
The floors looks better than then did when new. The contractor was professional and did a wonderful job, showed up on time and performed the work as agreed. The crew was very hard working. I would highly recommend them.

Our Services
Our graphic designers have prepared this unique layout - based on any previous marketing materials you may have provided and the style of site you indicated. This written content will be replaced once you approve the look and feel of your design.