Why Carpet Isn't The Best Flooring For Pets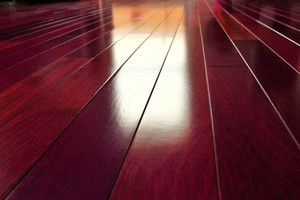 Saying that carpets and pets don't belong together may be too harsh of a statement because pets belong and that's all there is to it. Unfortunately, homes with carpets and pets will experience a few more problems. In fact, it often leaves the family wanting to plan a remodeling project which involves replacing the carpet with hard floors.
Many people enjoy hardwood floors, ceramic tile, and laminates. If your family dynamics include one or more furry friends, you may love this option too.
Flooring choices are everything when remodeling, and one of the best benefits is choosing the type you like. Here are some reasons why you may want to think about installing a hard floor if you have pets.
Carpeting Collects Dust & Dander
Carpets are well-known for collecting a good majority of the house dust in the home. Did you know that the dust in the home is mostly made up of skin cells from the occupants? The more people and pets in the home, the more dust you will have circulating throughout. As it circulates, it falls and works down into the carpet fiber and backing. Unless you deep down clean the carpets all the time, a good majority of it stays there.
Ripping out the carpet and installing hard floors will make a significant difference for you and the family if anyone suffers from allergies or respiratory problems. Do you stay sniffly or have frequent sinus problems yourself?
Fleas Love Carpet
When just one flea is on your pet, there are hundreds more in the environment. Fleas lay eggs quickly and the lifecycle is hard to keep up with when dealing with an infestation.
Fleas love the carpet because the eggs fall right down to the bottom where they're likely to survive. The carpet fibers are the perfect place to hide and thrive. When a warm blooded person or animal is near, they can jump 6 feet in the air to reach their feeding site. Unfortunately, they don't stay on but return to the area where they live most of the time. Hopefully, that's not in your carpet but it sure can be.
The Best Hard Floors For Homes With Pets
While plenty of people have pets and hardwood floors, you do need to watch urinating and water bowls. The floor can get damaged permanently by moisture if it isn't cleaned up quickly and has lost the protective finish.
Some of the best Baltimore floors for homes with pets is natural stone, ceramic, and engineered wood flooring. Natural stone comes in a wide range of stone patterns, textures, and colors and is a favorite among many pet owners. It's extremely easy to care for and seems to last forever. Take care with granite though, it not the best choice for homes with pets because it can scratch from pet paws and needs to be maintained regularly.

What Our Clients Are Saying
Excellent work and attention to detail. Good communicator. Goes above and beyond. Will not hesitate hiring him again for other projects.
The floors looks better than then did when new. The contractor was professional and did a wonderful job, showed up on time and performed the work as agreed. The crew was very hard working. I would highly recommend them.

Our Services
Our graphic designers have prepared this unique layout - based on any previous marketing materials you may have provided and the style of site you indicated. This written content will be replaced once you approve the look and feel of your design.
Contact BR Flooring
If you have questions or would like more information about Floor Installation or Sales in the Baltimore area, please call BR Flooring at 443-904-1020 or complete our online request form.